Posted by Cindy on Sep 20th 2022
The non-profit beneficiary of our Fall 2022 Giving Project is Midnight Run, an organization that fosters community and justice in the streets of New York City by facilitating volunteers to hand-deliver food, clothing, blankets, and other essentials to homeless people. When you purchase yarn to make The Petite Knitter's Hytte Pillow or Toni Lipsey's Maisy Velvet Pillow at The Endless Skein before December 31, 2022, Midnight Run will receive a portion of the proceeds.
Recently we caught up with Dale Williams, Midnight Run's Executive Director, to learn more about the organization's history and the meaningful work they do.
How did Midnight Run start out?
Midnight Run started in 1984 when some volunteers from a Dobbs Ferry church joined two homeless women who were already distributing extra food from soup kitchens to the most vulnerable on the street. From that church, it expanded to other nearby churches and synagogues. The original volunteers saw a need for clothing, food, and friendship, and joined with the homeless poor to fill the need.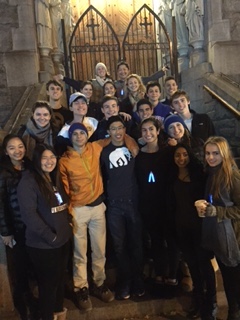 What is the organization's mission?
The Midnight Run is an attempt to find common ground between those of us who are housed and those of us who are not. Midnight Run tries to provide the homeless poor with a few of the bare essentials needed for survival. It operates on the premise that we all need to be better educated about the issues for real solutions to emerge. For a consensus to develop around answers to the sad reality of people living on the street, homed and homeless alike must find a common cause. Therefore, Midnight Run stands shoulder to shoulder with those who live in the shadows of the city.
How has the focus changed over the years? Did the pandemic have a big effect on operations?
So the pandemic hit hard. Almost all of our regular groups stopped during the real lockdown. But we always had smaller groups (mostly families/couples/individuals ) giving out food, toiletries, socks, T-shirts, etc. Since vaccines rolled out, we have more full-scale groups, though still less than pre-pandemic.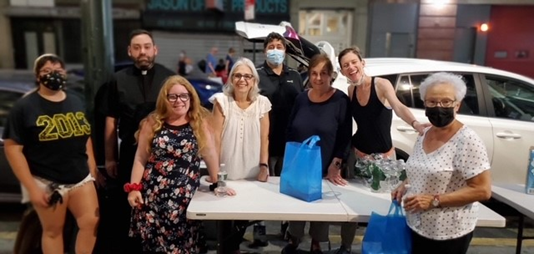 How can people get involved?
People can contact our office about volunteering. But each group organizes own volunteers: people to make lunch bags, people to make toiletry kits, people to sort clothing, and people to go on the Run and distribute. If you look at "Full Schedule" at midnightrun.org, you can click on a group name to get email directly to the group leader. We have groups all over the tristate area.
Your yarn purchase to knit The Petite Knitter's Hytte Pillow or crochet Toni Lipsey's Maisy Velvet Pillow will help support Midnight Run's important work. Start here to plan out your project!