Posted by Maya Gooding on Jun 29th 2022
Our July-September Giving Project features a crochet and knit project by two talented designers. From Jessie Mae we knit the Cozy Classic Raglan. We love the easy-to-wear, ultra classic design! The very joyful and adorable crocheted Confetti DK Pullover comes to us from Sandra Gutierrez (a.k.a. Nomad Stitches). Your yarn purchase for either of these projects will help support the Philipstown Behavioral Health Hub!
For the knit project, we made our sample in Shibui Haven, an ultra-luxe, light-as-a-feather extra-fine Merino/Cashmere blend. We love the additional drape from the Cashmere mixed with the softness of the Merino - makes for a pretty excellent sweater, if you ask us!
For the crochet project, we made our sample in multiple colors of Less Traveled Yarn DK. Sarah (the dyer behind Less Traveled Yarn) is an absolute master at color combinations, nuanced dye techniques, and just all around special color combos. We made our own semi-faded version using a variety of our favorite colors!
Please note that the amount of skeins listed below is only accurate without alterations to the pattern, and to the yarn listed. If you would like to make the piece in another yarn or want to make changes to length, etc., please calculate your needed yardage independently or give us a call and we can help you out!
Knit: Cozy Classic Raglan by Jessie Mae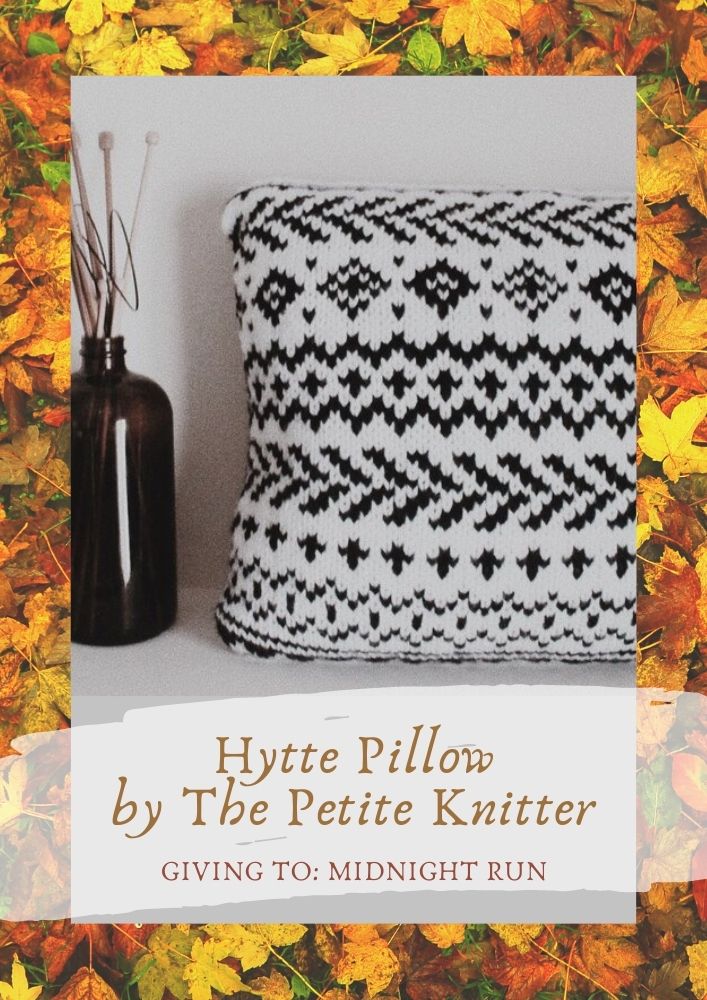 Suggested yarn: Shibui Haven (please note that we substituted this instead of the original fingering-weight held double with a strand of mohair lace-weight. If using Haven, please hold yarn single, not double). Please also note yarn has been calculated leaning more generously, as designer gives a range of yardage needed per size.
Suggested 4-6" positive ease.
34"/XS - 5 skeins
38"/S - 6 skeins
42"/M - 7 skeins
46"/L - 8 skeins
50"/1X - 9 skeins
54"/2X - 10 skeins
58"/3X - 11 skeins
62"/4X or 66"/5X - 13 skeins
Our sample was made with color Velvet. Picture above is of designer's sample.
Crochet: Confetti DK Pullover by Sandra Gutierrez/Nomad Stitches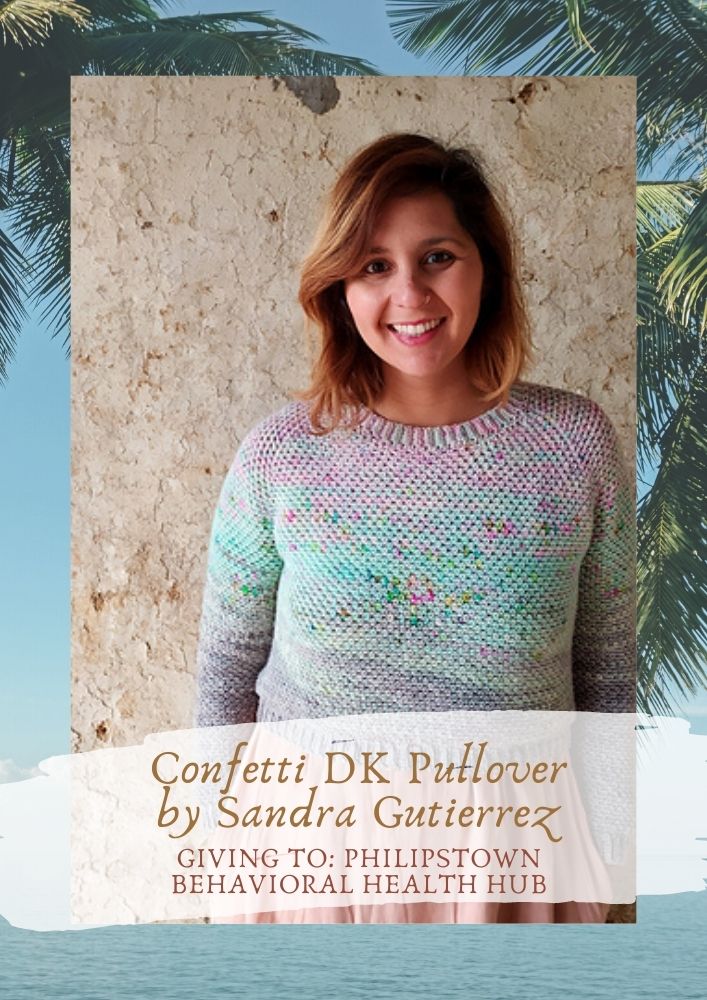 Suggested yarn: Less Traveled Yarn DK. Please note that you may need more or less than suggested depending on how many colors you would like to use or if you would like to make a longer length. We have calculated sizes below by total yardage, divided amongst 5 colors.
Suggested 2-4" positive ease.
Cropped Length:
31"/XS, 38"/S, 38"/M, 42"/L, 46"/1X or 50"/2X - 5 skeins; 1 skein of each color
54"/3X or 58"/4X - 6 skeins; 1 skein each of four colors, 2 skeins of fifth color
Our sample was made with colors Devil's Bridge, Antelope Canyon, Alchemy of Herbs, Mistletoe & Sleigh Queen. Picture above is of designer's sample.