Posted by Cindy on Jul 1st 2022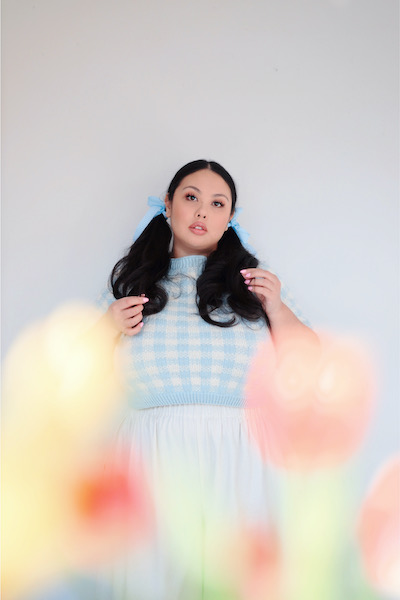 Jessie Mae Martinson, of Jessie Maed Designs, is a relative newcomer to the knitting world but is already making big waves with her fashion-forward designs that prioritize inclusivity, for people of all sizes, identities, budgets, and skill levels. Her Gr8 Gingham Raglan overwhelmingly won The Endless Skein's community vote for our first ever Rhinebeck Sweater KAL. We are also proud to be featuring her Cozy Classic Raglan as the knit pattern for our Summer Giving Project.
Jessie was kind enough to take a moment out of her busy schedule for a quick little interview.
When and how did you learn to knit?
I learned to knit on YouTube in 2017.
That must have been an incredible journey, from beginner knitter to established knitwear designer in less than 5 years! How did you get started designing knitwear?
I had cultivated a small following on Instagram (maybe 1000 followers?) largely from test knitting others' patterns. When I posted a freeform knit (what would become the Breeze Racerback pattern) on Instagram to gauge potential interest in the design, people asked for the pattern!
What has surprised you along the way?
It actually never ceases to amaze me how interested people are in me personally (my life, interests, hobbies,) and not just my work. I never expected that.
What do you see as your biggest challenge as a designer?
Too many ideas and wanting to do everything all at once! It can be really distracting. It can be really difficult to organize my ideas and take things one step at a time sometimes.
Please tell us about how inclusivity informs your design work.
I come from very little in the way of resources and have been an outsider in almost every space I've been in my whole life. I know how it feels to be excluded and not have access to what you need, and so any way I can make that easier for other people with my work, I do.
What's inspiring you right now?
Fish, friends, flowers, and my teen wardrobe.
What's on your needles?
Working on a Ripple halter for CATS. Meow!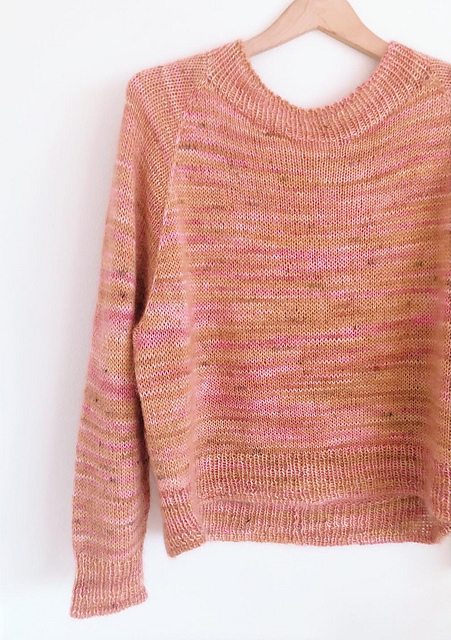 Can you give us any hints about what's next for Jessie Maed Designs?
A few fresh fall patterns :)
Be sure to follow Jessie on Instagram @jessssiemae!
Check out our planning guide for the Cozy Classic Raglan! Your yarn purchase for the Cozy Classic Raglan by September 30, 2022 will help support the Philipstown Behavioral Health Hub in their mission to provide a single point of access to mental health and addiction services for local individuals and families.