Posted by Cindy on Aug 26th 2022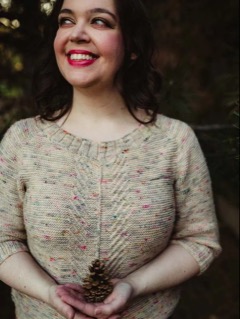 Jenny Brown is an indie dyer whose 316 Dye Studio is based in Wichita, Kansas. She hand-dyes her fiber in small batches, creating yarn that is one-of-a-kind and stunning.
You may have caught last year's 316 Dye Studio trunk show at The Endless Skein, in which our displays were overflowing with Jenny's luscious hand-dyed yarn. This fall, 316 Dye Studio will be back for another trunk show brimming with new yarn and samples from September 2 through November 4, plus in-person appearances by Jenny herself during Rhinebeck Sheep and Wool Festival weekend!
We recently spoke with Jenny about her origin story, her yarn, and her process.
You are a knitter, spinner, and dyer. What was your first introduction to the fiber arts, and what was it about dyeing that resonated with you?
My "gateway drug" (as I like to refer to it) to the fiber community was cross-stitching. My childhood best friend taught me how in middle school, and I just completely gravitated towards it. It was the first craft that I was exposed to that really had any sort of structure, and that really appealed to my right brain.
In college, I taught myself to knit and then I learned to spin after I graduated grad school. The dyeing came out of a place of both curiosity and necessity. There aren't any LYS's where I lived that carried roving at the time, so I thought it would be fun to try it out and bring roving I dyed to my social spinning group. The girls there were my very first customers, and still continue to support me to this day. It's pretty amazing that they have stayed with me for so long, and have been some of my biggest supporters.
What I think resonated with me the most about dyeing, is that it flexes both my right and left brain. There's a lot of accuracy and chemistry that goes into dyeing, but there's also space to experiment with color and be spontaneous.
What did you study in college and grad school? Did you recently quit your day job (and what was it)?
I have a Bachelor's degree in Financial Planning and a graduate degree in Marriage & Family Therapy. Initially, I was going to combine the two, and pursue money/relationship issues with couples, but found that I got more enjoyment out of the psychology and education of it all. After graduate school, I just returned back to banking where essentially, I've spent my entire adult working career. It was only recently, April 1st (no foolin') of this year that I left to pursue dyeing full-time and haven't looked back since.
What do you find most challenging in your fiber arts work?
I think this is a very introspective question. I think that as a maker, I get too hard on myself when I make mistakes. I focus too much on the end result sometimes rather than trying to enjoy the process and learn from my mistakes. We all make them, yet as a perfectionist by nature, it is sometimes hard to allow myself that space, which is just completely silly because it's not life or death here, it's just yarn, LOL.
What has surprised you?
I am continually surprised by what colors people gravitate to. Color, I think, is so personal and all of the influences and experiences one has had that develops into a personal sense of style. No two people are exactly the same in the colors that they like, and I love that diversity.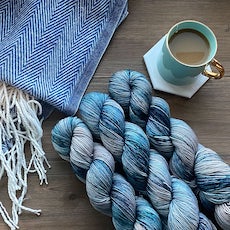 It looks like you have as much fun styling your yarn photos (with flower petals, pinecones, fairy lights, etc.) as you do dyeing the yarn! How do you decide what goes into your photos?
Thank you so much for that compliment! I work hard to accurately reflect the colors of my yarn, and the mood. Sometimes I let the color itself inspire me, like if it's a light color, I don't want the photograph to seem too heavy or moody. Sometimes the colorway name inspires how I style my photographs. For instance, my Winterlust colorway was based off a photograph of a snow storm in Minneapolis, so I photographed it with a blanket and some coffee to evoke a warm/cozy feel. I didn't really enjoy taking photographs of my yarn until I started styling them, and now I have props of all seasons.
Recently you came out with a collection of colorways inspired by the iconic film The Princess Bride, and you also have a Cityscapes collection inspired by photos of cities around the world. What do you love about creating a collection as opposed to individual colorways? Do you come up with a theme first, or do you look at colorways you've created and come up with a theme around them?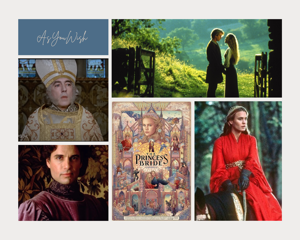 I love collections because the yarns are meant to be paired together, and if a pattern calls for more than one color, it's easier to find coordinating colors. Typically when I develop collections, I think of a theme and then create a picture board around it. That helps me to visually see what common colors are carried throughout the theme and helps me to develop individual colorways that I find the most aesthetically appealing.
Can you give us any hints about what's next for 316 Dye Studios?
Yes! I can tell you that you will probably be seeing me experiment more outside of dyeing just yarn. I am so fascinated by all aspects of dyeing and now that I am able to pursue dyeing full-time, I hope to have more time to learn about marbling, batik, ice dyeing, eco-printing and much more. I'm also planning a new collection for next year sometime that is very near and dear to my heart, but can't give any hints on it just yet. You'll have to follow me on social media so you don't miss anything.
What's currently on your needles?
So I am a monogamous knitter, and I only ever have one project going at a time. Currently, I'm working on Jessie Maed's Outline Tee. It was supposed to be done in time to wear as a summer top, but you know how that goes. :-)
Anything else you'd like to share?
If you ever need any assistance in picking out yarn or color combos of my colorways for a project, please don't hesitate to contact me. Pairing color combos is one of my favorite parts of my job, and I love helping you find a palette that suits your needs. I also love seeing your finished projects, so don't forget to tag me on social media posts, so I don't miss them! @316dyestudio on Instagram and Facebook.
Stop by The Endless Skein from September 2 to November 4, 2022 to check out the 316 Dye Studio trunk show! Meet Jenny in person at the shop on October 15!
316 Dye Studio yarn will only be available in our physical store, not online, but we can take orders over email: info@TheEndlessSkein.com or by phone: 845-809-5500.
Visit our calendar to learn about other upcoming events!