Posted by Cindy on Jan 17th 2023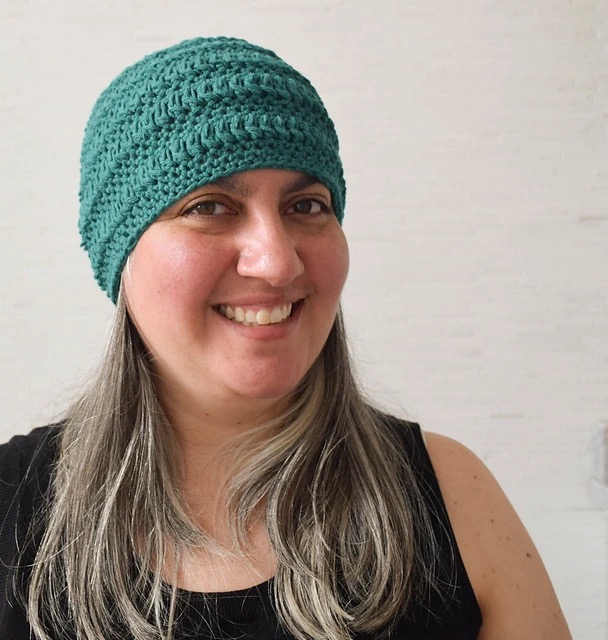 For our Winter 2023 Giving Project, we are delighted to be featuring two beanie patterns (knit and crochet) by Marie Segares. Marie publishes crochet and knitwear patterns as the Underground Crafter, and also teaches, blogs, and makes podcasts. Plus, she works full-time as a college professor!
Marie talked with us about what inspires her, what it's like to be a beginner again, and so much more. Read on!
How did the Underground Crafter moniker come about?
I was born in Brooklyn and have lived in New York City (Brooklyn or Manhattan) for about 94% of my life. I often crochet or knit on the subway while commuting. That's how the Underground Crafter name was born -- it's quite literal!
Please tell us the story of how you learned to crochet.
My maternal grandmother taught me to crochet when I was about 9 years old. She was a master needlecrafter and had attended a trade school for needlecrafts instead of high school during the Depression. She also taught me to knit and sew and embroider. But the knitting didn't really stick. Everything came out like a trapezoid. I never saved my childhood projects so I'm not sure if that was due to gauge issues or adding or dropping stitches.
In addition to designing, you also teach and write about crochet. What helped you finally conquer your fear of knitting?
After my grandmother died, in the late aughts, I had a few friends that were knitters. They convinced me that I was psyching myself out and that I should try knitting again. I remember one friend specifically saying that I already knew so much about crocheting and yarn, and that would help me learn to knit. I bought a DVD (The Complete Beginner's Guide to Knitting by Nici McNally) and it turned out my friends were right. I've taught a lot of knitters to crochet and crocheters to knit since then, and you definitely have to shift your perspective from "oh, I am not as good at this as I am at the other craft and it's frustrating to be a beginner again" to "what new and interesting things can I do with yarn now that will improve with more practice?"
Is your process different for designing knit vs. crochet patterns? How do you decide if a design will be knit or crochet?
As a professional designer, a lot of times my design process starts externally, for example, through a design call from a magazine or an invitation to a blog hop. In those cases, often the craft type, sometimes the project type, and occasionally the yarn is already determined before I start designing. When I design organically, usually it starts with the yarn and thinking about stitches that could work with that yarn, and then deciding on the type of project I feel like making at the moment. I love stitch guides, so I often look through those to find something that will work as a base for the pattern. (I do the same thing with cooking: I love looking through cookbooks and just imagining stuff I might someday cook or bake.) It helps to live in New York City. I often get inspired by fashions or color combinations or textures I see people wearing on the subway.
You have many crafty pursuits (crochet, knitting, sewing, cooking, maybe others?). How do you juggle them all? Does one tend to take over for a while, or do you manage to fit them all in on a regular basis?
I crochet most frequently because it is the most portable and fastest for me, so I can crochet (nearly) anywhere and anytime. I'm also probably "the best" at crocheting, which means I can most easily realize the project ideas I have in my mind in that format. I would love to sew more -- it's actually one of my favorite crafts -- but the set up I need to do in my apartment in order to sew comfortably at the machine intrudes into the actual sewing time, so I sew much less often than I'd like. I cook throughout the week but don't bake as much as I used to -- again the set up in a small kitchen makes baking a little more time consuming for me. I tend to prefer knitting for specific projects. Cabled hats are my favorite thing to knit. I'm a verrrrrry sloooooow knitter, so the size is about right for me, and I just love the look of knit cables. I rarely embroider but I do enjoy doing it from time to time, and all other crafts are even less frequently than that!
What has surprised you about your career as a designer/ teacher/ podcaster/ blogger?
I don't know if it is surprising, exactly, but more like unexpected how my crafty career has progressed. I have had the opportunity to meet great people and work with fabulous companies. For example, I'm currently a brand ambassador with King Cole yarns, Baby Lock sewing machines, Benartex fabrics, and VELCRO® Brand. I know that other people are always shocked when I tell them that I also work full time as an associate professor at a small liberal arts college! (I teach in the Management and Information Technology department.) Making things relieves stress and helps me "turn off my mind" after a busy day.
What's on your hook right now?
I always have my temperature blanket on my hook. This year, I am doing join-as-you-go panels of linen stitch to make a queen sized blanket. Aside from my temperature blanket, I'm working on a never-ending granny square blanket and a few mini skein projects.
Anything else you'd like to share?
If you like crafting with others virtually, I'm almost always hosting a make along! You can find the current and past make alongs here on my blog. In January 2023, I'll be kicking off my fourth year-long mystery blanket crochet along (CAL) and the third annual Cozy At Home CAL. I had an elbow injury in 2022 that took several months to fully heal so I had to put several planned mini CALs on hold, and I'm hoping to restart the Weekend Mystery CALs soon.
I also do a lot of charity crafting. In 2023, I'm relaunching my charity spotlight series featuring a charity that accepts handmade donations along with a free crochet pattern suitable for donation. You can find more charity patterns and posts here.
These are my top 5 new patterns of 2022: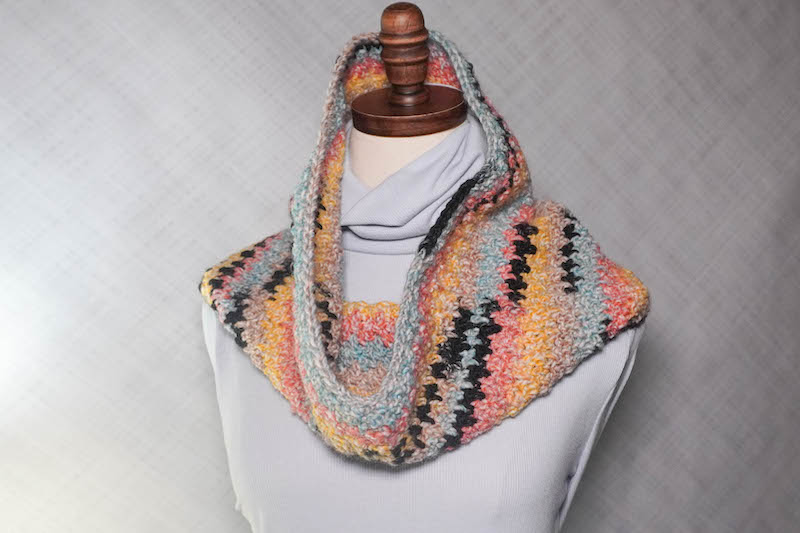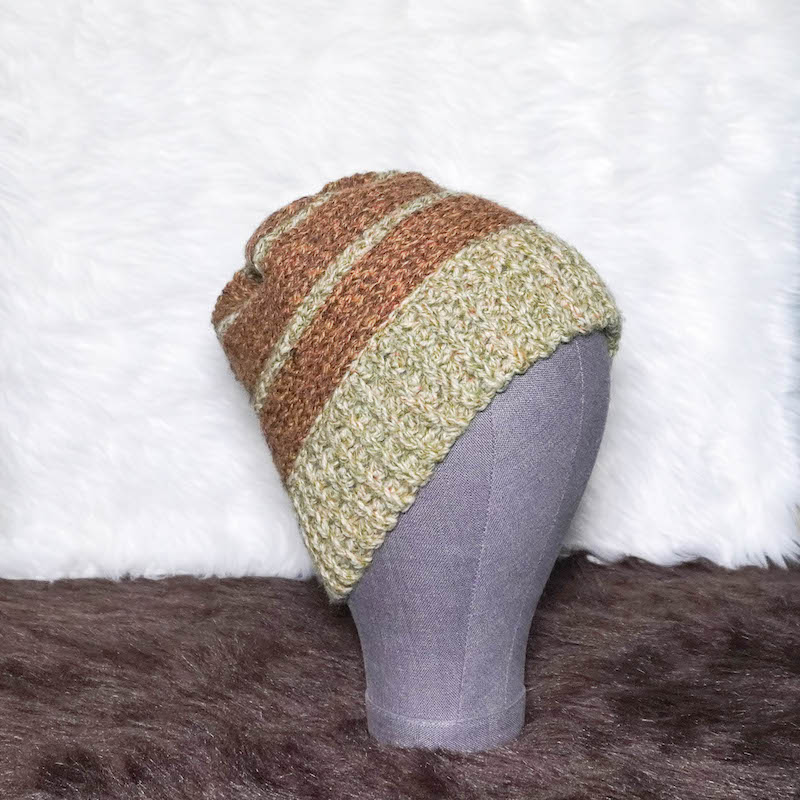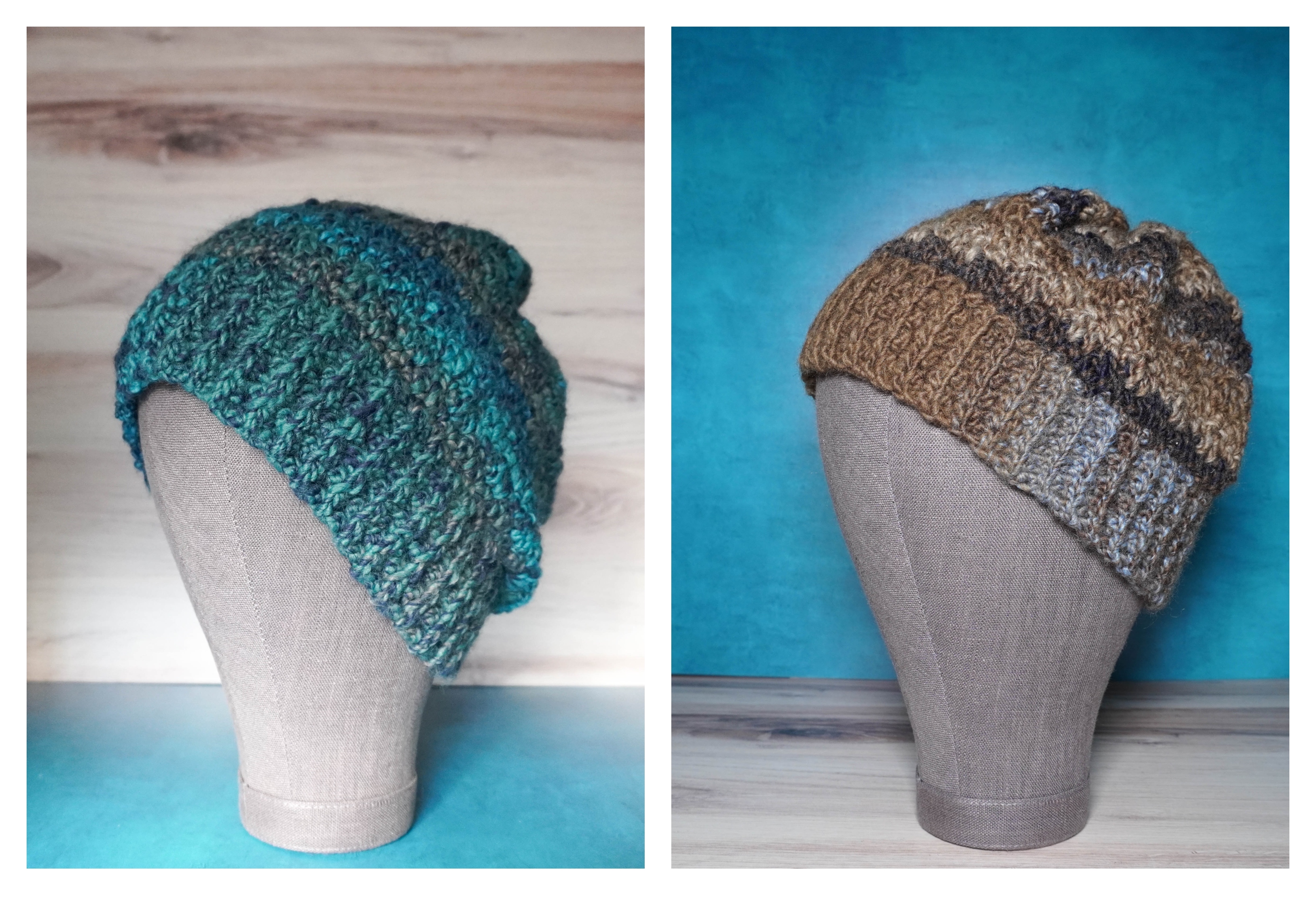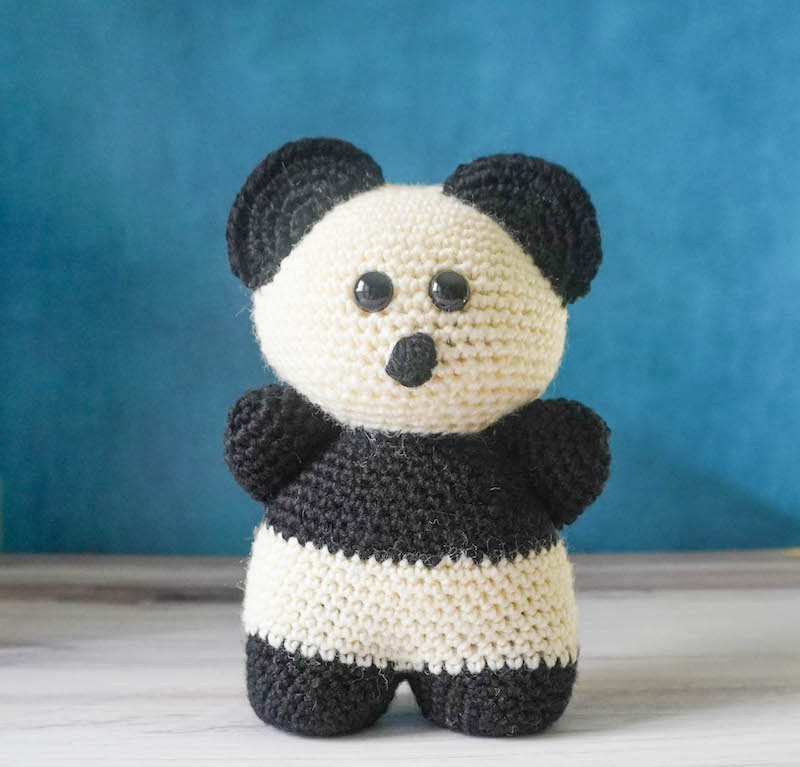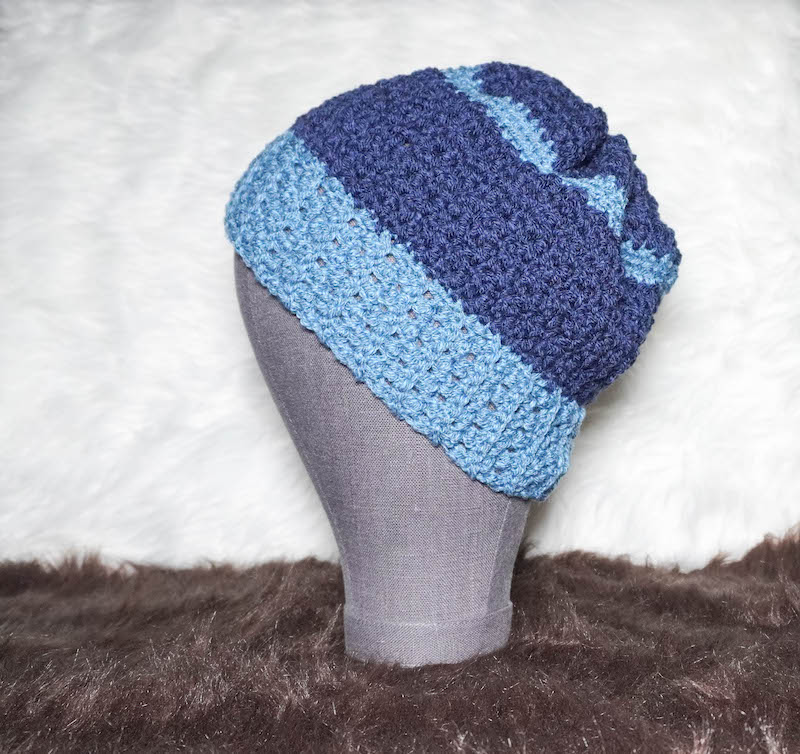 Be sure to follow Marie on Instagram @UCrafter!
Now through March 2023, your purchase of yarn at The Endless Skein to knit Marie's Braided Beanie or crochet her Yakity Schmakity beanie will benefit Hearts and Homes for Refugees, a nonprofit organization that welcomes, assists, and advocates for refugees. Click here to get started!